TAMS Rest Hours Planner (Lite)
Welcome to the Lite version of the World's First 100% Online Rest Hours Software.
It's FREE Forever | Needs ZERO installations onboard | No Registration/Email ID Required
This screen can be used to plan the work and rest hours for a future date by selecting that date in the calendar. The working hours can be updated at any time to ensure that the actual working hours for any perticular day are entered in the system.
Plan for 14 days of work and rest hours in advance
View all NCs as per MLC 2006 and STCW 2010 regulations
View details of each NC for making an informed decision
Download report instantly and reset to plan to again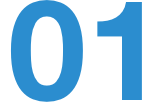 Choose a starting date on the calendar by clicking on it. The tool helps you plan work and rest hours for up to 14 days.
Drag mouse on the timeline to fill Rest Hours for each day. Every day has 48 cells – 30-minute periods for 24 hours.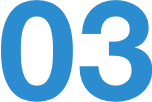 Click buttons below the calendar to download Work & Rest Hours Report and Non-Conformities Report.
To view the type of NC, hover the mouse on an Orange cell.
Reset button allows you to start planning again.
Help us improve this tool. We are always happy to receive your feedback, complaints and suggestions.
Liked the Lite Version? Upgrade to the World's First 100% Online Rest Hours Software
The TAMS rest hours software makes it super easy to plan work for the crew in compliance with regulations. Being 100% cloud based, it offers a real-time view of non-conformities in each ship. The shore office can review the overall status of rest hours compliance across their fleet on a single dashboard, and drill down as much as desired into the data of any ship.
| Category | Features | Full Version | Lite Version |
| --- | --- | --- | --- |
| Installation and Maintenance | No installation of any hardware on the Ship or Shore | | |
| | No IT support needed from your team | | |
| | 24X7 support via WhatsApp, Emails and Phone | | |
| Compliance | In-built compliance with rest hours rules by MLC 2006 and STCW 2010 | | |
| | In-built compliance with rest hours rules by OCIMF | | |
| | Automatically add flag regimes: Japan, US OPA 90, HKMD | | |
| Plan & Track | Plan work and rest hours 2 weeks in advance | | |
| | Highlights nonconformities (NCs) | | |
| | Group tasks to all crew members with a single click | | |
| | Identify crew who can be assigned tasks without violating regulations | | |
| Single View for Ship and Shore | Single dashboard to monitor rest hours status across the fleet in real time | | |
| | Real-time data from all ships | | |
| | Highlights fleet-wide action items | | |
| | Set up alerts for non-conformities | | |
| Reports | Instant audit reports | | |
| | Overtime reports | | |
Know More About the Full Version